F6-F8 Pleated Media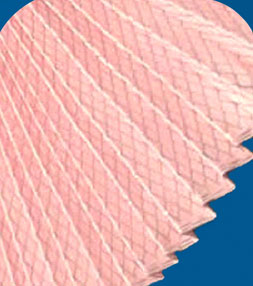 These air filters are available in grades F5 to F8 utilising spunbonded polypropylene synthetic media which is bonded to a support mesh.
Employing a Radial V Pleat design this extended surface pleated filter is available in pleated packs ideally suited for filter manufacturers without pleating machines.
Roll lengths 150m.
Rolls available in variety of widths.
White Rose can supply ready made panel filters in these higher efficiencies F5 –F8 with either plastic or white moisture resistant cardboard frame.
Panels Flame retardant to UL Class 2