Welded Rolls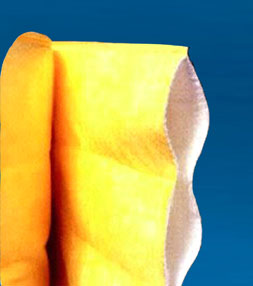 Filter Class CEN – EN 799: Grades F5-F9
Designed for manufacturers of bag filters
Produced from meltblown polypropylene media incorporating nano fibre technology to produce sub micron fibres.
Using endless filament fibre technology virtually eliminates fibre shedding or shearing under high dust loading.
The rolls are ultrasonically welded with 6 internal rows of spacers which ensure an even airflow distribution and low pressure drop. These rolls allow the filter manufacturer to produce standard or non-standard bag lengths either in small batches for the smaller manufacturer or for use on carousels by the larger manufacturer.
Roll sizes 675mm x 150m