Paint Spray Media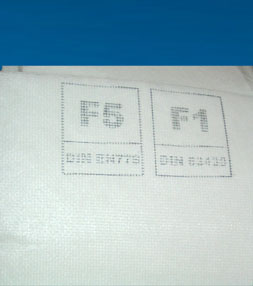 White Rose spray booth ceiling air filters, especially designed for the automotive industry and for other paint spray operations which demand large areas of clean air and where paintwork quality is of the utmost importance.
Thermally bonded polyester fibres, progressive structure, with inbuilt adhesive binder system
Scrim reinforced clean air side.
Tested according to EN 779.
Filter Class F5.
Meets the stringent requirements of Fire Class F1 according to DIN 53438.